Advisors & Faculty
The WIN Board of Advisors and Faculty is a network of distinguished group of experts including practitioners, service providers, educators and research scientists. Over the years, they have collaborated to provide outstanding programs and services. In addition to current members, we recognize and appreciate those who have served in the past:
Verner Baugh, Ph.D.
Leo Borrell, M.D.
Antonio Buch, M.D.
Helen Edmondson, A.C.S.W.
George Glass, M.D.
Ami Gordon, J.D.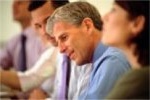 Sue Gordon, M.A.
Susan Gwaltney, Ph.D.
Scott Henslee, M.D.
Rose Lucas, Ph.D.
Michael Nash,J.D.,Ph.D.
Jon Nix, Ph.D.
Jay Powell, M.D.
Brandi Ragsdale, Ph.D.
Sarghi Sharma, M.D.
Maurice Temerlin, Ph.D.
Clemente Vivanco, Ph.D.
Jim Will, Ph.D.